2 x 10 minute karting sessions

Party table and food (Pizza & Chips)
UP TO 6 PEOPLE = £75 per party
7 – 12 PEOPLE = £140 per party
Days operated: Mon, Thurs, Fri, Sat, Sun
Party table and food (Pizza & Chips)
Days operated: Mon, Thurs, Fri, Sat
Party table & food (Pizza & Chips)
Camouflage overalls to blend into the woodland. Stealth!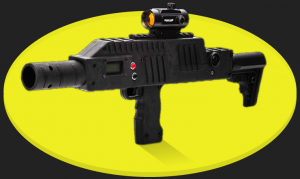 1
Gun-Powered, Red Dot Scope (accurate up to 300m)
3
LCD Display shows ammunition and shot data
4
Super High-Capacity Battery
5
CLG v2.0 Firmware Built-in
Days operated: Mon, Thurs, Fri, Sat, Sun
Group Size: 6+
Party table & food (Pizza & Chips)
Sessions run from 4-8 years, held on a separate track, in a safe, controlled environment with full marshal support let the kids start on the path to becoming the next F1 champion.
Not sure what to expect? Don't worry. We provide everything you need to enjoy a great day.
OPENING HOURS
Centre closes at 6:00pm unless advanced bookings are made
Mondays: 9:00 - 18:00
Tuesdays: CLOSED
Wednesdays: CLOSED
Thursdays: 9:00 - 18:00
Fridays: 9:00 - 18:00
Saturdays: 9:00 - 18:00
Sundays: 9:00 - 18:00
Seasonal opening hours
may apply
ANCASTER LEISURE
Wood Lodge, Ancaster, Grantham
Lincolnshire NG32 3PY

What3words
sunroof.providing.frightens